Smava - Coaching and Consulting JavaScript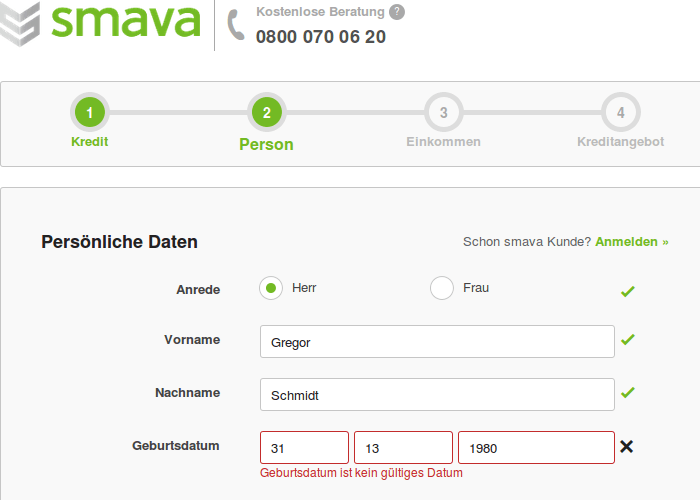 Smava offers a peer-to-peer lending service as well as a comparison of traditional bank credit offers. I helped smava kickstart the reimplementation of their signup funnel. Since new clients need to enter a lot of data, they wanted to create a client-side, multi-step sign up wizard. I was training the team on current JavaScript techniques and frameworks, consulting on the overall design of the software, as well as helping with the implementation.
Technologies involved
The server side rendering was implemented using JEE, while my work was limited to writing JSP templates and creating a set of JSTL tags to simplify the usage of common markup building blocks.
I am available for hire
If your interested in more of my previous work have a look at the portfolio. I have also published my rates for everybody to see. I would love to hear, how I may help you.